Eco Initiatives
09/16/2023
Morena is the ECO Resort on Curaçao and therefore a unique location for anyone who wants to experience the ultimate holiday feeling with comfort and luxury, but still wants to deal sustainably with the environment. For us, people and nature are both central and that makes it a Resort of which we are proud.
In our blog, we diligently share updates on recent clean-up events, our support for various initiatives, and the introduction of new projects within the resort. Stay tuned for the latest on our commitment to sustainability and community engagement! 
If you want to read more about our ECO concept you can visit our ECO page, here you'll discover a comprehensive overview that delves into the details. Dive in for a closer look at our commitment to sustainability and environmental consciousness.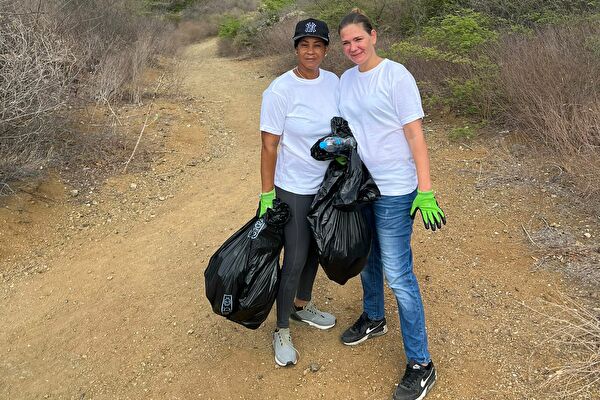 On the 16th of September 2023, our dedicated team took to the beautiful surroundings of Jan Thiel for a purposeful clean-up initiative. With the enthusiasm of five of our staff members, we successfully gathered six full bags of trash, contributing not only to the cleanliness of the area but also fostering a sense of camaraderie among our team. This eco-conscious endeavor isn't just a commitment to environmental well-being but also serves as a delightful team-building activity. We extend an invitation to our guests to join us in this monthly initiative, where together, we make a positive impact on the environment and create lasting memories. Join us in the journey towards a cleaner, greener tomorrow! 🌍💚