Ready for a stroll around Willemstad?
08/01/2023
Willemstad, the capital of Curacao, is a mesmerizing blend of rich history and vibrant Caribbean charm. This UNESCO World Heritage site is renowned for its pastel-hued Dutch colonial architecture that lines the waterfront, creating a picturesque and Instagram-worthy setting.
Divided by the iconic Queen Emma Bridge, the city is split into two districts – Punda and Otrobanda. Punda boasts narrow streets filled with colorful buildings, trendy boutiques, and local markets. Otrobanda, on the opposite side, offers a more bohemian vibe with street art, local eateries, and the impressive Rif Fort.
Willemstad's harbor is a bustling hub where historic ships mingle with modern yachts. Explore the Floating Market, where boats from Venezuela arrive daily laden with fresh fruits, vegetables, and vibrant cultural energy. Don't forget to immerse yourself in the local cuisine, influenced by Dutch, African, and Latin American flavors.
From the vibrant street life to the fascinating museums and historical landmarks, Willemstad encapsulates the spirit of Curacao, inviting visitors to explore its colorful streets and dive into the unique blend of cultures that define this Caribbean gem.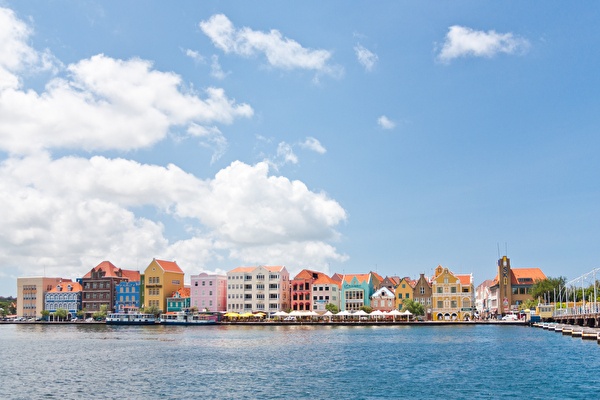 ARCHITECTURAL WALKING GUIDE - HISTORIC WILLEMSTAD
Experience Curaçao's historic downtown Willemstad on your own by strolling through the town center with this architectural walking guide (download guide).
KAYA KAYA FESTIVAL - OTRABANDA
In the heart of Curacao, in the vibrant streets of Otrobanda, Kaya Kaya transforms the neighborhood into a cultural canvas of music, art, and community spirit.
Kaya Kaya is not just a festival, it's a movement celebrating unity, local talent, and the revitalization of our beloved neighborhood. As we commemorate this milestone, we invite you to join us in this transformative journey. Let's celebrate together and continue to #LeaveItBetterBehind. Keep pending of the next Kaya Kaya festival in 2024 via the website Kaya Kaya.